The World Movement for Democracy is guided by the leadership of the Steering Committee. The Committee is made up of 30 individuals who represent democracy scholars, activists, journalists, and politicians from around the globe. Our members are leaders in their respective fields and bring multidisciplinary insight to World Movement's work. Learn about their backgrounds and how they are influencing the democratic landscape below.
Former Chairs: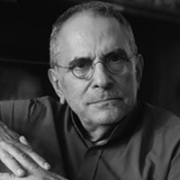 Jose Ramos-Horta, winner of the Nobel Peace Prize and former president of Timor-Leste (East Timor), served as the Chairperson of the World Movement for Democracy's Steering Committee from February 2020 to December 2021. During the 24 year occupation of his country by Indonesia, Ramos-Horta worked in exile as a leading voice of the East Timorese independence movement, tirelessly working among grassroots and diplomatic channels to promote peaceful dialog between Indonesia's government and the East Timorese people as they struggled for self-determination. He received the Nobel Peace Prize in 1996 largely in recognition of this work.
Ramos-Horta was a key player in the promotion of national reconciliation and of reconciliation with Indonesia. He joined that government as his country's first Foreign Minister. In 2006, Ramos-Horta served as Prime Minister before being elected president in 2007. He served as president until 2012. In 2014, he chaired the UN High Level Panel on Peace Operations. He continued his work with the UN in 2017, serving as an External Advisor to UN General Assembly President, H.E. Mr. Miroslav Lajčák, until 2018, and as a member of the UN's High Level Board on Mediation until 2019. Today, he serves as a member of numerous international organizations' boards of directors, and continues to advocate for international peace and human rights. To learn more about Jose Ramos-Horta, click here.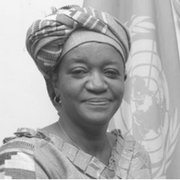 Zainab Hawa Bangura served as the Chairperson of the World Movement for Democracy's Steering Committee from 2016 to January 2020. From 2012 to 2017, Bangura served as Under -Secretary General and Special Representative of the Secretary General on Sexual violence in Conflict.
Bangura has nearly 30 years of policy, diplomatic, and practical experience in the field of governance and conflict , including conflict zones in all five continents. Her humanitarian work has gained her numerous awards and accolades, as well as 4 Honorary doctorates degrees from a range of distinguished universities in the UK and the US. In 2014, she was named one of Foreign Policy Magazine 100's Global Thinkers. In 2015, she was noted as one of New African Magazine's 100 most influential Africans. In 2016, she received the Hillary Rodham Clinton Award from the George Town University Institute for Women, Peace and Security – for advancing women in peace and security. During the award ceremony she was described by Secretary Clinton as a " Trail Blazer". To read more about Zainab Hawa Bangura, click here.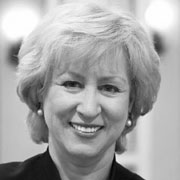 Rt. Hon. Kim Campbell is currently a trustee of the International Center for the Study of Radicalization and Political Violence at King's College London. Campbell also sits on a number of boards and advisory committees including the Forum of Federations, Middle Powers Initiative, and Arab Democracy Foundation. Campbell served as the Chairperson of the World Movement for Democracy's Steering Committee from 2008 to 2015.  
Campbell served as the 19th and first female Prime Minister of Canada in 1993. Subsequently, she served as Canadian Consul General in Los Angeles (1996-2000) and taught at the John F. Kennedy School of Government at Harvard University (2001-2004). From 2004 to 2006, she was Secretary General of the Club of Madrid, an organization of former presidents and prime ministers of which she is a founding member. During her accomplished career, she held the cabinet portfolios of Minister of State for Indian Affairs and Northern Development, Minister of Justice and Attorney General, Minister of National Defense, and Minister of Veterans' Affairs. She was the first woman to hold the Justice and Defense portfolios and the first woman Minister of Defense of a NATO country. To learn more about Rt. Hon. Kim Campbell, click here.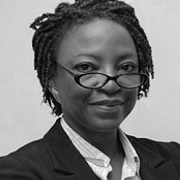 Ayo Obe served as the Chairperson of the World Movement for Democracy's Steering Committee from 2000 to 2008. Now, she is a legal practitioner and a partner in the Lagos-based law firm Ogunsola Shonibare. She chairs the Board of Trustees of the Gorée Institute and is a trustee of the Brussels-based International Crisis Group. For three years, Obe headed the National Democratic Institute's Nigeria office.