Civic Space Blogs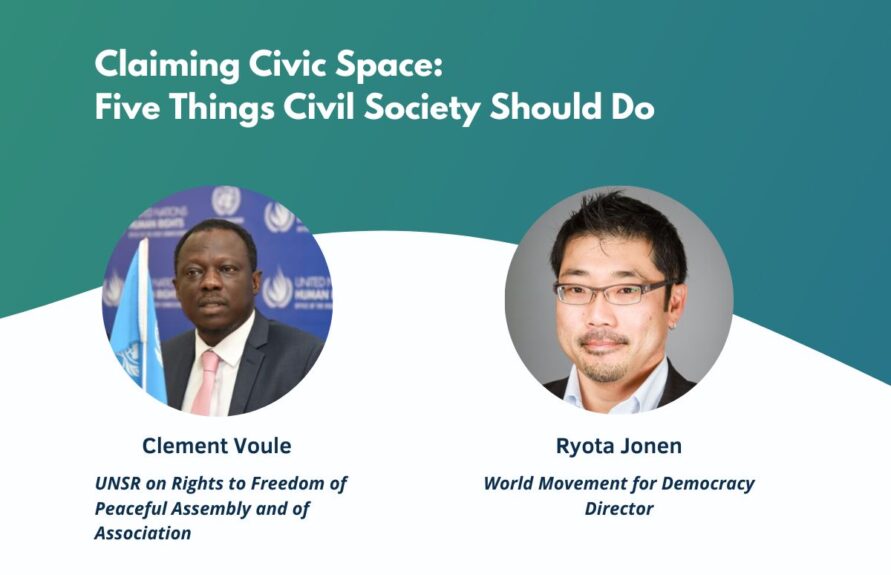 In 2022, the office of the UN Special Rapporteur on the rights of freedom of peaceful assembly and of association (UNSR on FoAA) and the World Movement for Democracy convened a series of consultations with civil society partners around the world to identify global trends influencing the shrinking of civic space. Following these consultations, UNSR Clément Voule, and Ryota Jonen, World Movement's Director co-authored "Claiming Civic Space: Five Things Civil Society Should Do," a five-blog series that analyzes these global trends while outlining strategies for civil society to push back and expand citizens' rights and engagement in the public sphere.
Voice from Uganda: Listen to Nicholas Opiyo, Executive Director of Chapter Four Uganda, speak about how anti-money laundering laws have been used to close the civic space in Uganda.
Voice from Nicaragua: Watch this video from Alexa Zamora, a human rights defender from Nicaragua, who shares how the closing of civic space started in her country.