Tell Your Story Through Video:
Call for Proposals for Our New Untold Stories Video Project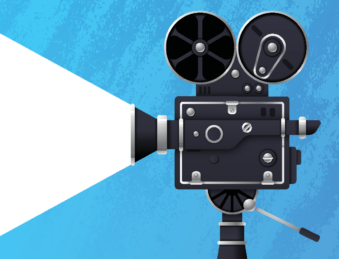 Have a story to tell about your innovative democracy activism?
Would you want to share your success story with the world?
Now's your chance!
At our upcoming 11th World Movement Global Assembly in Taiwan this October, the World Movement will screen four short documentary videos by democracy activists/civil society leaders in its Untold Stories video series, and we are now accepting applications to be included in that series. In addition to screening the Untold Stories videos at the Global Assembly, the World Movement will also feature videos accepted to this series on its website and YouTube channel.
The Untold Stories project highlights effective tactics and approaches to expanding democratic space, countering authoritarian threats, and empowering the next generation of democrats. Democracy activists who are accepted into the program will work with the World Movement Secretariat staff to develop a script for the video together, film their own video, and then work with the World Movement Secretariat to polish it into a finished product through editing. With this visual storytelling project, the World Movement will seek to facilitate peer-leaning among its partners.
Final Untold Stories videos will be 10 minutes or less, and should focus on the story of an individual activist's work. Untold Stories videos are meant to highlight not only the work of an individual, but to explore how an element of his/her work has succeeded in its goal, or to explain some lessons learned about how to be effective at promoting democratic institutions. Activists will film the video themselves (or have the support of a team who can film it for them), and so will need to include an example of past video work they have done in their application.
To be considered as a candidate for the Untold Stories series, please send us an email at world@NED.ORG with the following:
A short description (roughly one or two paragraphs) of the video you would plan to create
A short description of the democracy activism/civil society work you do
A sample video that you have made for a previous project
In the subject line of your email, please include the words "Untold Story Video Proposal."
Please DO NOT create an actual Untold Stories video until we have discussed your proposal with you. We are respectful of people's time, and would not want candidates to film a video before the World Movement Secretariat has had a chance to give feedback on the proposal, and to align with her/him on the script. If you'd like to ask general questions about the Untold Stories program, please email us at world@NED.ORG. The Untold Stories video series is a volunteer and unpaid project.
Applications for the Untold Stories video proposals are due Thursday April 28.