Speaker Bios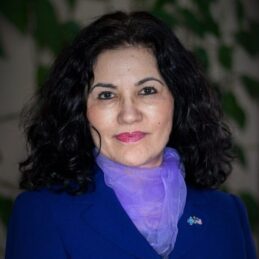 Rushan Abbas
is the Executive Director of the Campaign for Uyghurs, which promotes human rights and democratic freedoms and mobilizes the international community against human rights atrocities in East Turkistan. Abbas frequently briefs US officials on the situation in East Turkistan and the Chinese regime's crimes against humanity. She is also the sister of a retired medical doctor, Gulshan Abbas, who is being held in detention by the Communist Party of China.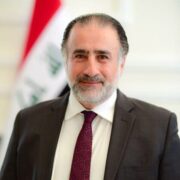 Farhad Alaadin
is the Chairman of the Iraqi Advisory Council at the Washington Institute for Near East Policy. He served as Political Adviser to Presidents Barham Saleh and Fuad Masum of Iraq from 2014 to 2018. Prior to this, he was Chief of Staff and Senior Advisor to the Kurdish Regional Government's Prime Minister from 2009 until 2012. He is a writer and holds a master's degree in leading innovation and change from York St. John University.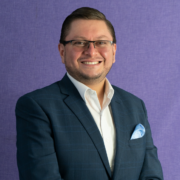 Mauricio Alarcon
is the Executive Director of Fundación Ciudadanía y Desarrollo, the national contact for Transparency International in Ecuador. He was an alternate member of the National Constituent Assembly and a constitutional advisor to the Council for Citizen Participation. He is a consultant for national and international organizations on issues related to human rights and was a Fellow at the Center for Democracy, Development and the Rule of Law at Stanford University.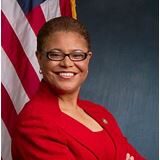 Karen Bass
is a member of the US House of Representatives and the Vice Chair of the Board of Directors at the National Endowment for Democracy. She serves on the House Committee on Foreign Affairs where she is the Chair of the Subcommittee on Africa, Global Health, Global Human Rights and International Organizations. As a member of the House Judiciary Committee, she is also working to craft sound criminal justice reforms. Prior to joining the House, Bass was the first African American woman to be the Speaker of the California Assembly.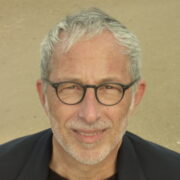 Antoine Bernard
is the Director of Global Advocacy and Strategic Litigation of Reporters Without Borders; a faculty member at Sciences-Po School of International Affairs; a Senior Fellow at Institute for Advanced Judicial Studies. He serves as a Board Member for the Syrian Center for Media and Freedom of Expression; Secretary General of the Women's Home (la Maison des femmes) in Saint Denis; and Jury Member of the Simone Veil Award for gender equality. He is a member of the World Movement's Steering Committee.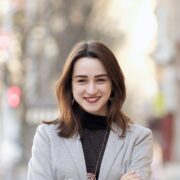 Anna Bondarenko
is the Founder and CEO of the Ukrainian Volunteer Service, which promotes a culture of volunteering and sustainable activism in Ukraine. She has developed a community of youth leaders that implement grassroots initiatives to further social change. Her experiences include developing educational programs on civic engagement, supporting social entrepreneurship, and building public-private partnerships.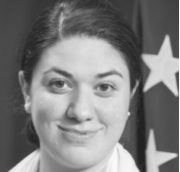 Ketevan Chachava
co-founded Sector 3, a platform for civil society collaboration in Georgia. She is also the founder and Executive Director of the Tbilisi-based Center for Development and Democracy. From 2016-2017, she served as the Director of the Information Center on NATO and the EU, and has served as an elected member of various committees and expert groups at the Council of Europe, the European Youth Forum, and the European Students' Union. Chachava is a member of the Steering Committee of the World Movement.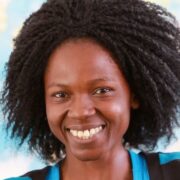 Glanis Changachirere
is the founder and Director of the Institute for Young Women's Development in Zimbabwe, which promotes young women's sustainable livelihoods and their engagement in socio-economic and political justice issues. She is also the Deputy Chairperson of the Board of the Zimbabwe National Students Union, and currently serves as a member of the World Movement's Steering Committee. In 2015 her work was featured in the World Movement film "Girl Child: One Woman's Quest to Redefine Her Society."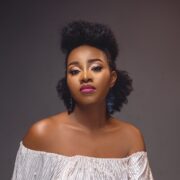 Cill
is a Nigerian musician and activist. She won the 2019 Accountability Music Awards, and was one of the 3 finalists of 2020 Fair Play, a youth-driven anti-corruption music initiative, organized by JM International and Transparency international. Cill has been part of the World Movement's Music as a Messenger for Democracy project since 2018.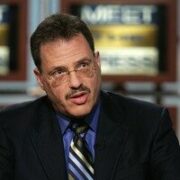 Larry Diamond
is the founding co-editor of the Journal of Democracy and a senior fellow at the Hoover Institution and a professor at Stanford University. He served as Director, and now as senior fellow, at the Stanford University Center for Democracy, Development and the Rule of Law. Diamond has edited or co-edited more than 35 books on democracy.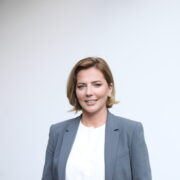 Anna Dolidze
is the founder of civic movement For the People and currently is a Professor of Law at the Georgian Institute for Public Affairs (GIPA). Until June 2020, she served as a member of Georgia's High Council of Justice for two years. Before that, Dr. Dolidze held positions of Parliamentary Secretary of the President of Georgia and Deputy Minister of Defense. She also served as Chairperson of the Georgian Young Lawyers' Association (GYLA) and has published widely on international law, human rights and transitional justice.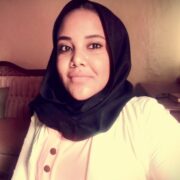 Ruaa Bakri Mohmmed Elsaid
is a member of the Waey Association which seeks to promote active citizenship in Sudan through education on human rights, creative problem solving, cultural and ethic inclusion, and peace building. She pursues these objectives through public campaigning and capacity development for women and youth. She is also a teacher and secondary school manager.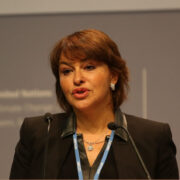 Hakima el Haité
is a member of the executive board of Mouvement Populaire Morocco, a rural-focused political party, and serves as President of Liberal International, a federation of political liberal parties. As the former Minister of Environment, she was a major actor in bringing the 2016 United Nations Climate Change Conference to Morocco, where she served as the conference's Special Envoy and UN High-Level Champion. She also served as Vice President of the United Nations Climate Change Conference in 2015.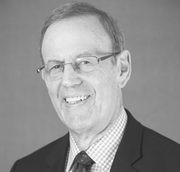 Carl Gershman
is the former president of the National Endowment for Democracy (NED). Prior to assuming the position with the Endowment in 1984, Gershman was Senior Counselor to the United States Representative to the United Nations, in which capacity he served as the U.S. Representative to the U.N.'s Third Committee that deals with human rights issues, and also as Alternate Representative of the U.S. to the U.N. Security Council.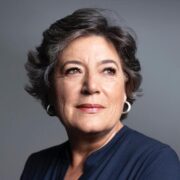 Ana Gomes
was until recently a member of the European Parliament from Portugal. She served on the Committee on Civil Liberties, Justice, and Home Affairs, and on the Subcommittee for Security and Defense. Gomes was a diplomat in the Portuguese Foreign Service until she joined party politics in 2003. She is also a member of the Steering Committee of the World Movement.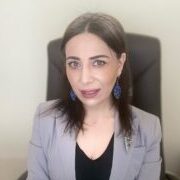 Haykuhi Harutyunyan
, a human rights defender and lawyer, currently serves as chair of the Corruption Prevention Commission (CPC) of Armenia. She previously led Protection of Rights without Borders, one of the most influential human rights organizations in Armenia. She has over 15 years of experience working with local and international organizations on rule of legal and human rights issues and was a member of the Steering Committee of the Eastern Partnership Civil Society Forum from 2016 to 2019.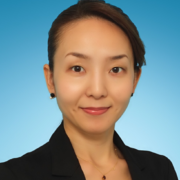 Maiko Ichihara
is an Associate Professor in the Graduate School of Law and the School of International and Public Policy at Hitotsubashi University. She is also a member of the "Rising Democracies Network," a research network of leading experts on democracy and foreign policy, dedicated to examining the growing role of non-Western democracies in international democracy support and conflict issues. She is a member of the World Movement's Steering Committee.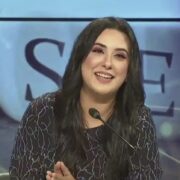 Inés Jaibi
is a lawyer and the Executive Director of Tunisian Youth Leaders, which promotes youth participation in legislative reform processes. Her organization ensures that youth perspectives are heard in parliament and advocates for youth representation in elections. In 2020, she co-founded an online platform called "Falso.tn," which addresses fake news. She is currently finishing a master's degree in communication and media studies.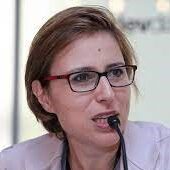 Lobna Jeribi
is the founder and President of Solidar Tunisia, a think tank that supports legislative processes and the implementation of constitutional law and regulation in Tunisia. Previously, she held various positions in government, including Minister of National Reforms & Projects and Interim Minister of Higher Education and Scientific Research. From 2011 to 2014, she also served as a Member of Parliament in Tunisia's Constitutional Assembly.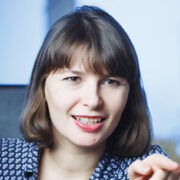 Daria Kaleniuk
is a co-founder and Executive Director of the Anti-Corruption Action Center, a non-governmental organization that has shaped Ukraine's anti-corruption legislation and efforts. She also serves as a member of the Council of Public Oversight at the National Anti-Corruption Bureau of Ukraine. She specializes in international legal mechanisms for combating corruption, the return of stolen assets, and countering money laundering.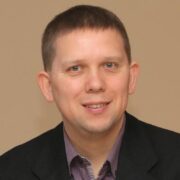 Zoltan Kesz
is the Director of Operations at Civitas Institute in Hungary, promoting democracy and European integration through analyses and public debate. In February 2015, he ran as an independent candidate and became a member of the National Assembly. He was formerly a teacher and sports commentator, and he also served as the executive director of the Free Market Foundation.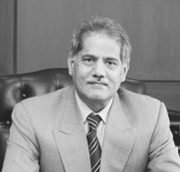 Zafarullah Khan
is a Pakistan-based civic educator who served as Executive Director of the Pakistan Institute for Parliamentary Services and Executive Director of the Centre for Civic Education. Khan has also worked with leading newspapers where he writes on democracy in Pakistan. In 2016, Khan received the National Human Rights Award. That same year, the Pakistan Senate published Khan's book, "Consistent Parliamentary Cord: Fundamental Rights of Citizens." He is a member of the World Movement's Steering Committee.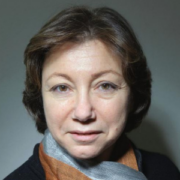 Bassma Kodmani
is a Senior Fellow at the Institute Montaigne in France, a member of the negotiating team for UN-led peace talks on Syria, and a member of the Syrian Constitutional Committee. She co-founded GLOBAL SYRIA, which was launched by the Syrian diaspora to support the country's reconstruction process. Until recently, she was the Executive Director for the Arab Reform Initiative. She currently serves as a member of the World Movement's Steering Committee.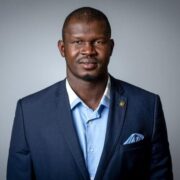 Moussa Kondo
is a journalist with over 13 years of experience leading community development, citizen engagement, and participation programs for young people in Mali. He founded the weekly newspaper L'Express de Bamako. He currently serves as Country Director of the Accountability Lab in Mali. Mousa has participated in a number of democracy-focused fellowships including the Mandela Washington Fellowship of the Young African Leaders Initiative and Stanford University's Draper Hills Fellowship.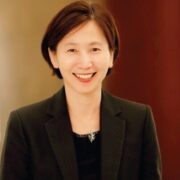 Sook-Jong Lee
is a Senior Fellow at the East Asia Institute in Seoul, South Korea and is a professor of public administration at Sungkyunkwan University. She has held a number of advisory positions in the South Korean government, including in the Ministry of Foreign Affairs and Ministry of Unification. Previously, Lee was a research fellow at the Sejong Institute, a visiting fellow at the Brookings Institution, and a lecturer at the School of Advanced International Studies (SAIS) at Johns Hopkins University. She has been a member of the World Movement's Steering Committee since 2015.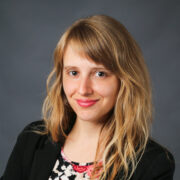 Margarita Maira
is an Advocacy Coordinator at It's Our Turn to Participate, a platform that promotes participation in the re-writing of the constitution under way in Chile. Previously, she worked at Fundación Ciudadano Inteligente to engage youth and vulnerable groups in decision-making processes in several Latin American countries. In 2018 she was one of the World Movement's Hurford Youth Fellows.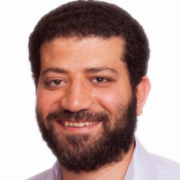 Sherif Mansour
is the Middle East and North Africa Program Coordinator at the Committee to Protect Journalists. He was honored by the Al-Kalema Center for Human Rights for defending freedom of expression in Egypt in 2004 and was named a top young foreign policy professional by the Diplomatic Courier in 2013. He holds a master's in international relations from the Fletcher School at Tufts University, and a bachelor's in education from Cairo's Al-Azhar University.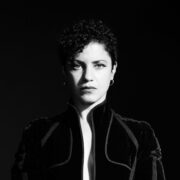 Emel Mathlouthi
is a Tunisian singer. Her protest song "Kelmti Horra" became an anthem for the Arab Spring in 2010/2011. She performed the song at the Nobel Peace Prize Award Ceremony in 2015 when the Tunisian National Dialogue Quarte received the Nobel Peace Prize.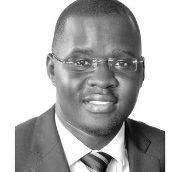 Nicholas Opiyo
is the Executive Director at Chapter Four Uganda, working to defend civil liberties. He received the German Africa Prize in 2017, the Human Rights Watch's Voices for Justice Award in 2015, and the European Union Parliament Sakharov Fellows Prize in 2016. He is currently a member of the World Movement's Steering Committee.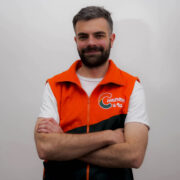 Jose Manuel Ormachea
serves as a member of the Parliament of Bolivia, representing Citizen Community, an opposition political party. As a political scientist and former human rights activist, he has led civil society campaigns against the re-election of Evo Morales and coordinated the citizen platform "I Commit Bolivia." Previously, he worked at Alliance for the Renovation, the Bolivian Foundation for Multiparty Democracy, and TECHO Bolivia.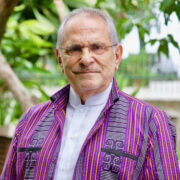 José Ramos-Horta
is the former president of Timor-Leste and the current Chairperson of the World Movement for Democracy's Steering Committee. During the 24-year occupation of his country by Indonesia, Ramos-Horta worked in exile as a leading voice of the East Timorese independence movement, promoting peaceful dialog between Indonesia and East Timor. He received the Nobel Peace Prize in 1996 in recognition of this work.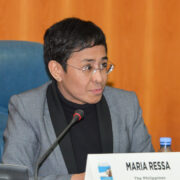 Maria Ressa
is the co-founder of Rappler, a digital news site leading the fight for press freedom in the Philippines. She was named Time Magazine's 2018 Person of the Year, was among its 100 Most Influential People of 2019, and was named one of Time's Most Influential Women of the Century. Ressa has endured constant political harassment and arrests. Rappler's battle for truth and democracy is the subject of the 2020 Sundance Film Festival documentary "A Thousand Cuts."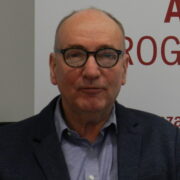 Conny Reuter
is the Global Coordinator for Progressive Alliance, a network of social-democratic and socialist parties. Before joining Progressive Alliance, he was Secretary General of SOLIDAR, a network of progressive NGOs. He also serves as co-Chair of the Liaison Group of the European Economic and Social Committee, is a co-founder of the Steering Group of Civil Society Europe, and is a member of the Executive Committee of the International Federation of Workers Education Associations.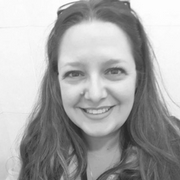 Gina Romero
is a co-founder and Executive Director of the Latin American and Caribbean Network for Democracy (REDLAD) and founder of the Global Youth Network against Corruption. Through these initiatives she has strengthened civil society's abilities to advocate for human rights, advocated for vulnerable communities, and built bridges among different actors promoting dignity for citizens in Latin America. She is a member of the World Movement's Steering Committee.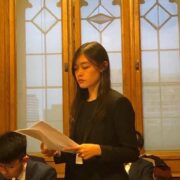 Joey Siu
is a Hong Kong-American student activist, associate of Hong Kong Watch and advisor to the Inter-Parliamentary Alliance on China. She has participated actively in Hong Kong's pro-democracy movement organizing local grassroot campaigns and international advocacy. She has written on US-China relations and Hong Kong politics and has testified before the US Congress, UK Parliament, UN Human Rights Committee, and the Office of the European Union Delegation to the UN.

Ibrahim "Ben" Suffian
is an entrepreneur and innovator in public polling where he has contributed significantly to governance, policy development, citizen outreach and democratic processes in Malaysia. He co-founded the Merdeka Center for Opinion Research in 2004, which has become a central player in Malaysian national politics improving the quality of public debate, widening public participation in the political process and contributing to the formation of a stronger civil society.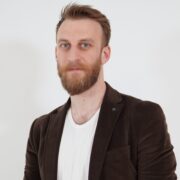 Medeni Sungar
is the founder of Digimar Institute, which seeks to advance public debate in Turkey through smart media content. Previously, he led the Freedom Research Association, a public policy research organization dedicated to individual liberties, peace, prosperity, and the free market. He also helped establish a youth network known as the 3H Movement which promotes liberty, tolerance, and rule of law in Turkey.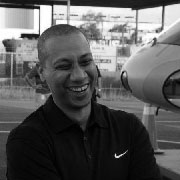 Hans Tippenhauer
is the president of Fondation Espoir, an organization focusing on health, education, social communications, and democracy building in Haiti. In 2005, Fondation Espoir created the Jeune Ayiti Network which linked over 125 youth organizations across the country. Tippenhauer serves as a regional coordinator in the Caribbean for the Latin American and Caribbean Network for Democracy (REDLAD) as well as a member of the World Movement's Steering Committee.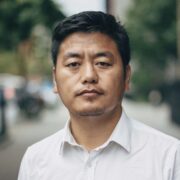 Dorjee Tseten
is a Tibetan activist and Executive Director of Students for a Free Tibet, a global grassroots organization with a network of students and activists in more than 35 countries. As a strategist, he has actively built cross-movement alliances and strategic partnerships of Tibetans, Hong Kongers, Uyghurs, Taiwanese, Southern Mongolians and Chinese democracy activists that seek to counter the authoritarian influence of China.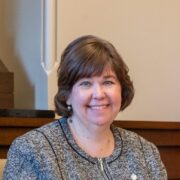 Anita Vandenbeld
is a Member of Parliament in Canada, where she has represented Ottawa West-Nepean since 2015. Until 2019, she chaired the House of Commons Subcommittee on International Human Rights, and currently serves as the Parliamentary Secretary to the Minister of National Defence. From 2015 to September 2018, Vandenbeld also chaired the Parliamentary Women's Caucus. She is a member of the World Movement's Steering Committee.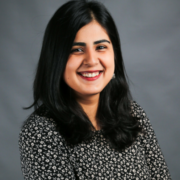 Risham Waseem
serves as the Director of Maati TV, a web-based platform that promotes peace and democracy in Pakistan. Waseem has produced several documentaries on violent extremism and sexual harassment. She is involved in forum theatre, focusing on issues related to human rights. As Programs Director of the Interactive Resource Center, she also works to raise the public's consciousness using interactive art forms. In 2018 she was one of the World Movement's Hurford Youth Fellows.