The Power of Local Governance in Ecuador and Beyond
September 3, 2020
Podcast
Listen to and download more of the podcast series here.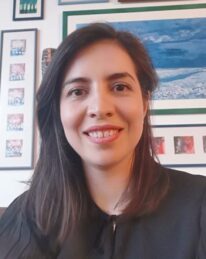 Daniela Chacón Arias discusses the benefits to entering local government. She highlights how she overcame obstacles to enact changes at the local level. She also discusses how she managed to build trust between the government and citizens in order to advance change.
Daniela is the Executive Director of TANDEM Foundation. She was elected as a City Council Member for Quito in May 2014 and served for five years during which, she was also appointed as Vice Mayor of Quito during that time. Prior to local government, she worked at various organizations in Ecuador and the United States focusing on political analysis, development of cultural and economic programs, and urban planning and sustainable development.
*The song "Get Involved," was created and produced by the Music as a Messenger for Democracy working group.
**The views expressed in this post represent the opinions and analysis of the interviewee and do not necessarily reflect those of the World Movement for Democracy or its staff.
---
Region:
Latin America / Caribbean
Related