Changing Roles and Perceptions in Armenia
August 6, 2020
Podcast
Listen to and download more of the podcast series here.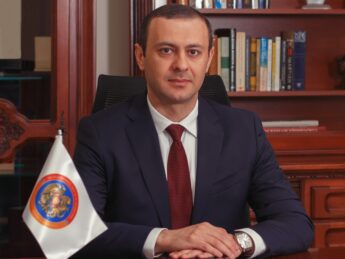 Armen Grigoryan discusses how he had to change perceptions when he entered government. While he never expected to enter government, the opportunity rose after protests. He mentions the difference in breadth of responsibilities that he feels working in government. He discusses maintaining relationships with civil society while in government.
Armen is the Secretary of the National Security Council in Armenia. Prior to joining government, he led protests during the Velvet Revolution. Academically trained, he has previously worked at Transparency International Anti-Corruption Center. He organized a "Citizen Observer" Initiative during the April 2017 National Assembly elections.
*The song "Get Involved," was created and produced by the Music as a Messenger for Democracy working group.
**The views expressed in this post represent the opinions and analysis of the interviewee and do not necessarily reflect those of the World Movement for Democracy or its staff.
Related