Opening pathways: a woman's efforts for supporting her community by crossing over
By:
Valeria Enriquez
|
Country:
mexico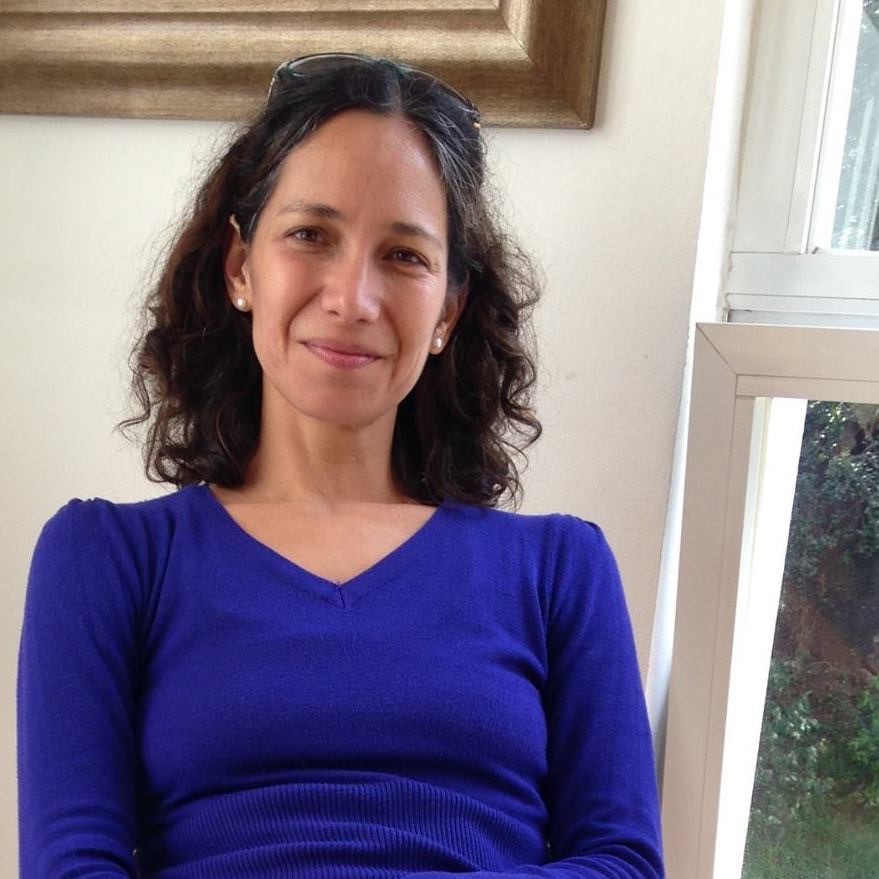 March 2, 2020
I wrote this blog looking to inspire, to tell you a little bit about my professional history, and to contribute with ideas and tools that might be useful to improve the work that is done in any sector where people are the primary interest and the "goal" or "objective."
I have been fortunate to build up my professional experience in the world of civil society, where on many occasions, the high standards and lofty ambitions made me feel extremely frustrated. These goals included ensuring the transparency of international financial institutions, holding them accountable, and creating true and effective spaces for citizen engagement. Also, letting people know about the devastating impact of consuming food products derived from intensive and industrialized agro-food systems so that they choose later to consume sustainable, mindful, ecologic, and more humanized foods. The aforementioned are some examples of goals I set for myself. During my activist career, these goals led me to some serious internal conflict regarding the specific results I got along the way.
I decided to change fields. I came to work at an international financial institution where I would be able to enact change more effectively. I could create change from the inside to make an impact, from a different side of the court, and with the same variables, I was chasing after before: transparency, accountability, more openness, and effective spaces for engagement. I learned a lot about this new world, and I managed to understand the system and the relationship between stakeholders better. In this first change of sector, I had the opportunity of participating actively in a process that was causing much social discontent in the state of Oaxaca, which was the installation of a megaproject that received resources from this international financial institution. The first and only tool that I used was strategic networking. I connected some key actors, which were in favor of the people's rights in our territory, and I held some on-site and virtual meetings.
Now I have the opportunity of being in the federal government. I feel lucky to count within my main responsibilities coordinating and working to make the social accountability position work, as well as connecting with social and civil organizations. I always wanted to have an impact in this field one way or the other to ensure that the voices and actions of the people and the organizations are taken into account and generate change.
I recently felt very happy when I realized that the common denominator between my work in the government, the financial institution, and the non-governmental sector was the final goal of serving the people. I get paid to invest my time, energy, and tools for the people and their interests. Currently, the focus of this is the struggle against corruption and impunity, which aims to strengthen and improve the ministry where I work.
I have been involved with building the 4th plan of action of the Alliance for an Open Government, and similar to other spaces where I have worked, since becoming a public official I have seen there is the same dynamic of limiting one's accountability and trying to pass the hot potato. My first tool, which I undoubtedly learned how to use in the civil society, was creating "custom" and flexible advocacy strategies. Our strength lies in connecting, researching, communicating, and building the right path for each problem or each situation that comes along. We look for allied parties that are after the same positive results for the people, for the territory, and that want respect for their unenumerated rights while trying to avoid people who would close doors. We turn on a different path and focus on those who would help us.
My mantras for this new stage:
Focus on what can be done. Work with people who want to work. Focus and invest my energy well.
Apply one of the principles of the Alliance for an Open Government that says: trust the engagement process.
This is my first year in the public sector. I have been working in this new role for almost 9 months, and I can tell you I feel more energized than ever. Even though I am a realist and I know that we live in a vicious circle that is hard to break, I try to apply something I once read from Amartya Sen that has inspired me for life. To paraphrase a little bit, "To break a vicious circle, you just need to change directions. Walk, move the other way, and everything else will fall in line on its own."
Valeria Enriquez (Mexico) was recently appointed as the Director of Social Accountability at the Secretary of the Public Function. Prior to her appointment she worked for civil society organizations that combat corruption and support human rights Center for Investigation and Economic Teachings and the Inter-American Development Bank, Mexico Office.
The views expressed in this post represent the opinions and analysis of the author and do not necessarily reflect those of the World Movement for Democracy or its staff.