Overcoming challenges after crossing over: a reflection from Ukraine
By:
Inna Sovsun
|
Country:
Ukraine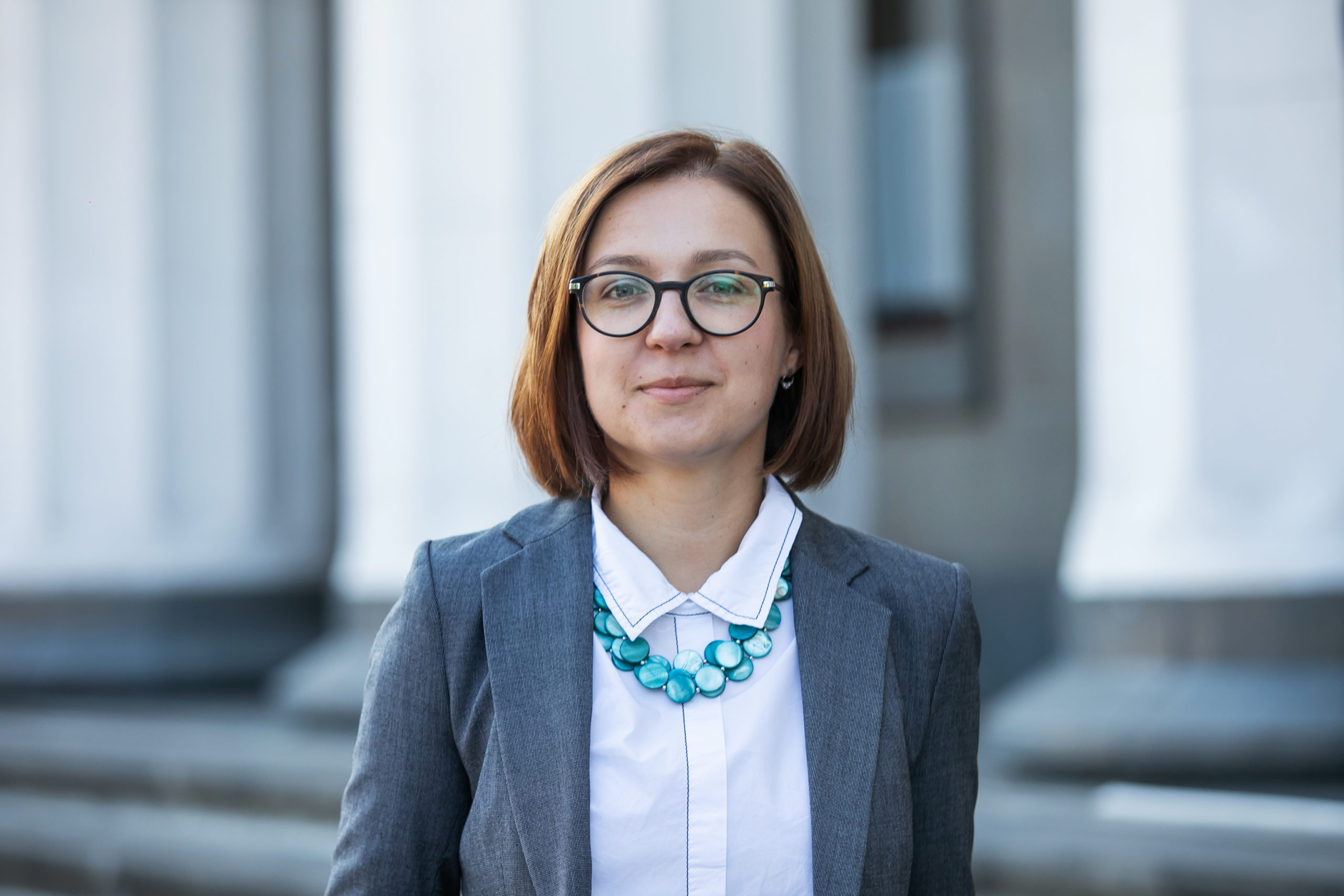 February 3, 2020
The civil sector is full of bright, intelligent and talented people. Wouldn't it be great if at least some of them went into politics and applied their knowledge and integrity to building a better future for their country?
As a person who has experienced both sides of the barricades, I believe that the transition from the civil sector to politics is challenging, but manageable. Here's why.
Challenge 1: Politics is a mess.
Working in civil sector, you have an amazing opportunity to focus on a certain area of expertise and get deeply into it. Working in politics is way different, as you will regularly have to make decisions on problems you have little familiarity with. For example, my area of expertise is education, but during the first three months in parliament, I had to make decisions about judicial reform, land market and troop deployment.
My advice: Know your worth.
Although it can be intimidating, there's one thing you need to remember: if you've managed to successfully work in the civil society sector, you have enough skills and experience to sort out any political problem. Many corrupted and dishonest politicians make poor decisions; you will be able to do better. It won't be easy, but don't underestimate yourself.
 Challenge 2: Politics is the art of compromise.
In politics, you don't always work with people you like. You don't always make decisions you would make if you had full power. To make a political decision, you need to compromise, make concessions and find allies. This is a part of democracy that you just need to accept.
My advice: Define your red lines.
Don't be afraid to get into politics because of these difficulties. You'll have to take responsibility, decide which compromises and concessions are ok for you to make and stick to your values. Unfortunately, whatever decision you make, someone is going to criticize you. This is the reality of politics.
 Challenge 4: Politics is not the same as policy.
People who work in the civil society sector usually find technical solutions to specific problems. Doing politics is different. It means leading people and convincing them to go along. Politics is about the creation of a new society through offering your unique ideas. As a politician you don't offer a technical solution to a technical problem, you offer a different vision of how the society is supposed to be functioning.
My advice: Define your political proposal.  
Get out of your comfort "expert" zone and define your vision on the future of your country. You can become a great leader if you understand what your political proposal for the society is and convince people to follow it. Politics is all about finding the balance between dreaming big and knowing where to apply a technical solution.
Challenge 5: Politics is hard to get into.
Although people in the civil society sector are generally more qualified and ethical than conventional politicians, they have troubles transitioning into politics. Some are afraid that politics can ruin their reputation, while others just don't know how they can enter.
My advice: Don't wait for an invitation.
If you want to get involved, just say it. Working in the civil society sector, you probably have many acquaintances with politicians. Reach out to them and say that you want to be a part of the team. Don't be afraid to challenge yourself and prove that you deserve it.
Although transitioning from the civil society to political sector has its disadvantages, politics can open up many great opportunities. Therefore, if you have a chance to start a political career without sacrificing your values and integrity, I would definitely advise you to go for it.
Inna Sovsun (Ukraine) was recently elected to parliament in the 2019 elections as a member of the Voice party. Inna is a co-founder and former director of CEDOS, a Kyiv-based think tank that conducts research for equality and social justice. After leading CEDOS, she served as Deputy Foreign Minister of Education and Science from 2014 to 2016. She was also the vice president of the Kyiv School of Economics from 2016 to 2019.
The views expressed in this post represent the opinions and analysis of the author and do not necessarily reflect those of the World Movement for Democracy or its staff.