World Movement Joins Fellow NGOs in Expressing Solidarity with Egyptian Civil Society
June 8, 2018
News | Statement
Originally published here.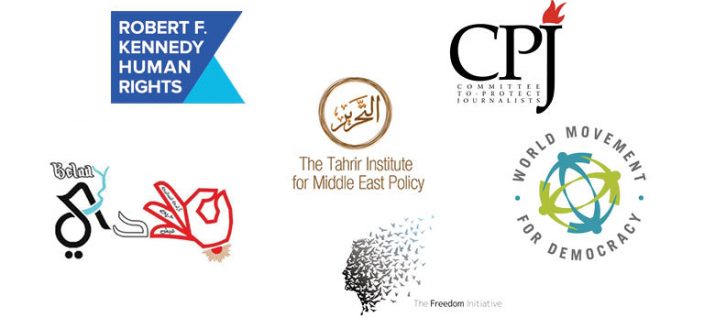 We, the undersigned organizations and individuals, express solidarity with the bloggers, journalists, human rights defenders, and other civil society members in Egypt who have been arrested with unprecedented frequency in recent weeks. The current escalation is the latest installment in the government's sustained crackdown on civil society, which initially intensified with the 2011 NGO trial, or Case 173, that was reopened in March 2016. We are gravely concerned by this escalation and fear it may mark the beginning of a trend that could continue throughout President Abdel-Fattah El Sisi's second term.
Despite having no involvement with terrorism or militant activities, many of those arrested have been detained on charges of belonging to terror groups in accordance with the Counter-terrorism Law. Misapplication of this law and others being used to legitimate this crackdown does little to address Egypt's real security challenges. Rather, it erodes citizens' willingness to cooperate with and support the government's efforts to address Egypt's terror threat.
The arrests have targeted individuals such as former Sisi campaigner Dr. Hazem Abdel Azim, accused of belonging to an outlawed group and disseminating fake news. Prominent blogger and rights activist Wael Abbas was also arrested last week, and his detention was ordered by the State Security Prosecution. Abbas joins activist Amal Fathy, satirical blogger Shady Abu Zeid, activist Shady al-Ghazaly Harb, and labor lawyer Haytham Mohamadeen, among many others. This period follows the government's repression of media, with several journalists being arrested in the wake of the presidential election. Authorities have also targeted civil society actors with court cases; researcher and writer Ismail Iskanderani received a 10-year prison sentence in military court last month after spending over two years in pretrial detention. This week Abdel Azim, Abu Zeid, and Abbas had their detentions extended by an additional fifteen days.
As civil society and international nongovernmental organizations, we express our solidarity with Egyptian civil society organizations and call upon the Egyptian authorities to immediately and unconditionally release these individuals.
Belady Foundation
Michele Dunne, Carnegie Endowment for International Peace*
Charles Dunne, Arab Center Washington DC*
Committee to Protect Journalists
The Freedom Initiative
Nancy Okail, The Tahrir Institute for Middle East Policy*
Robert F. Kennedy Human Rights
The Tahrir Institute for Middle East Policy
The World Movement for Democracy
*Unless their affiliations are noted separately as signatories, individuals have signed this statement in their personal capacities and their organizations are noted solely for identification purposes.