Former Chair – Jose Ramos-Horta (Timor Leste)
Country:
Timor-Leste (East Timor)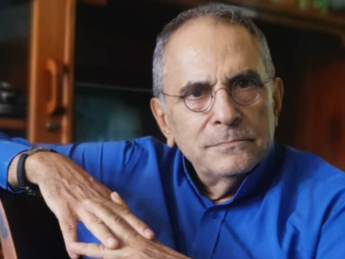 The World Movement for Democracy is pleased to welcome Jose Ramos-Horta, winner of the Nobel Peace Prize and former president of Timor-Leste (East Timor), as new Chairperson of its Steering Committee. During the 24 year occupation of his country by Indonesia, Ramos-Horta worked in exile as a leading voice of the East Timorese independence movement, tirelessly working among grassroots and diplomatic channels to promote peaceful dialog between Indonesia's government and the East Timorese people as they struggled for self-determination. He received the Nobel Peace Prize in 1996 largely in recognition of this work.
As Chair, Ramos-Horta will lead the World Movement's Steering Committee, which advises and helps mobilize a global network of civil society activists, scholars, parliamentarians, thought leaders, journalists, and funders who are committed to advancing democracy. Ramos-Horta succeeds Zainab Hawa Bangura, who served as Chairperson for four years before becoming Director-General of the United Nations Office at Nairobi.
"During the unique circumstances that the COVID pandemic has imposed on the world," Ramos-Horta remarked, "we need to work harder than ever to ensure that the ideals of democratic society—such as freedom of speech, freedom of assembly & association, rule of law—are defended and renewed. The work of networks of democracy and human rights activists like the World Movement for Democracy is essential to protecting those freedoms where they exist, and providing hope where people are still striving to achieve them. In my own country, I've seen the importance of global solidarity in our struggle for freedom, and so I'm excited by the opportunity to help keep the spirit of global solidarity among democrats strong."
Ramos-Horta began his career as a member of Fretilin liberation movement, and when Indonesia invaded and occupied the country in 1975, he became part of Fretilin's government in exile, serving as its representative to the United Nations. It's estimated that over 100,000 people died as a result of the subsequent 24 year occupation. When he shared the 1996 Nobel Peace Prize with fellow countryman Carlos Filip Zimenes Belo, the Nobel committee considered Ramos-Horta "the leading international spokesman for East Timor's cause since 1975."
In 1992 he presented a peace plan, which contained concrete proposals for humanitarian cooperation between the Indonesian government and UN workers in East Timor. The plan was meant to prepare the country to vote in a referendum between independence and remaining part of Indonesia. In 1999 the country voted in a landslide for independence. In response, the Indonesian army and pro-Indonesia militia burned 85% of the buildings in Timor, massacred hundreds, and forcibly relocated hundreds of thousands of people to other parts of Indonesia. The destruction was only halted by the arrival of UN peacekeeping forces.
Returning from exile, Ramos-Horta was a key player in the promotion of national reconciliation and of reconciliation with Indonesia. He joined that government as his country's first Foreign Minister. In 2006, Ramos-Horta served as Prime Minister before being elected president in 2007. He served as president until 2012, and was widely known for his anti-poverty programs, home building initiatives, and working towards reconciliation. He remains popular with the East Timorese people, as he received a 91% popular approval rating from a 2017 IRI survey .
Known as a global peacemaker, he was invited by the United Nations in 2012 to serve as special envoy to Guinea-Bissau following a military coup there. He served until 2014, at which point the country had held democratic elections and peacefully transitioned power to an elected government.
In 2014, he chaired the UN High Level Panel on Peace Operations, which is a global review of UN peacekeeping and mediation work, meant to assess the UN's effectiveness in this area. He continued his work with the UN in 2017, serving as an External Advisor to UN General Assembly President, H.E. Mr. Miroslav Lajčák, until 2018, and as a member of the UN's High Level Board on Mediation until 2019. Today, he serves as a member of numerous international organizations' boards of directors, and continues to advocate for international peace and human rights.
Steering Committee