Participant Story: Anita Mitic
February 26, 2019
Network Update
Originally published on Facebook.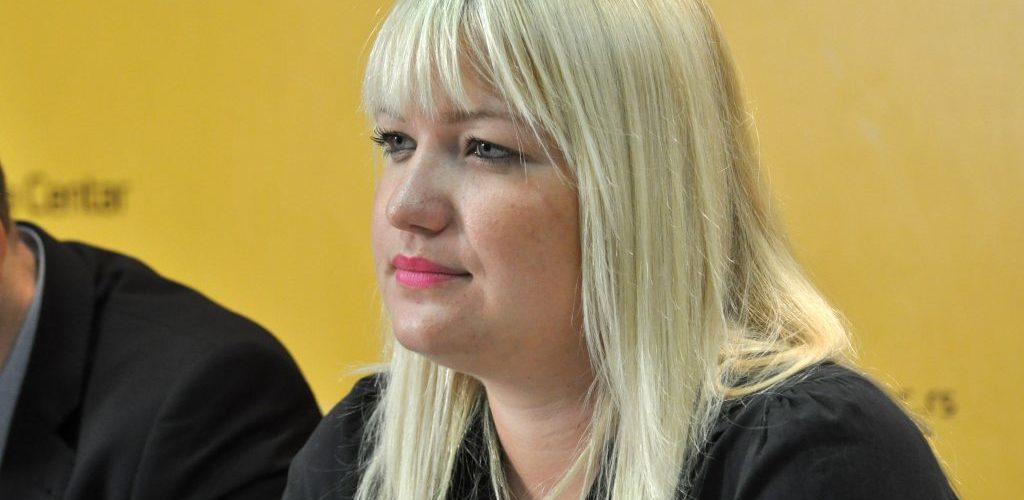 Photo courtesy of Media Center Belgrade.
I remember very well, 3 years ago I was standing in front of the Court in Belgrade, having my first hiring regarding charges against me, because I organized commemoration of Srebrenica genocide in Belgrade. A lot of people came to show their support and my phone was constantly buzzing. Buzzing were notification from people all around the world who were sending their support, giving statements, demanding fair trial, standing in solidarity with me. All of that happened because I am part World Movement of Democracy. Because I was one of us. In those moments in front of that Court, that meant world to me. It made me feel like I wasn't alone in this fight. 
My story with World Movement for Democracy starts many years before this event. In many way WMD changed my life, opened many doors for me, introduced me with amazing activists, taught me a lot about democracy, gave insides in situation in many countries around the world, provided knowledge and information. But the feeling of being part of something bigger was by far the most important one for me. 
The greatest value of WMD is: bring people together in very difficult times. It is, also, the trust among people in the network that makes these connections so valuable. So basically, it happens that you are relaying on people you never met on the worst day of your life, if you are arrested, prosecuted, attacked, threatened etc. But you trust your peers, because you know you all believe in and want the same things. 
You want to live in free democratic states where your human rights are respected and your differences are considered virtues rather than threats. So, all of us who are WMD, we must do our part in our communities and countries to keep the network alive and to be part of bigger picture. That is at least what we can do for WMD. Because WMD gave us so much. It gave us each other.
---
---
Region:
Central / Eastern Europe
|
Topic:
Democratic Ideas & Values, NGO Strengthening, Youth