Happy International Women's Day
March 8, 2019
Statement
Today, on the 108th International Women's Day, the World Movement for Democracy celebrates the women leaders in our network who are fighting to create more equitable societies. We have been proud to support women that continue to question established orthodoxy and pave new paths for the generations that follow them.
After struggling to receive a university-level education as a young woman from a rural village in Zimbabwe, Glanis Changachirere recognized that equal representation in community-level governance is paramount to ensuring young women have educational and economic opportunities. In response, Glanis launched the Institute for Young Women Development to support and train budding women leaders to engage in local governance. To amplify Glanis's inspirational story, the World Movement produced a short documentary that has been used in trainings around the globe. Watch her film here.
"I am that person who inspires them to see beyond their realities and begin to work and act towards transforming their own lives." – Glanis Changachirere
Dr. Fouiza Saeed did not seek out the life of an activist. However, when faced with sexual harassment at her job, she launched the Alliance Against Sexual Harassment (AASHA) and fought for ten years to get Pakistan's parliament to passed its first law criminalizing sexual harassment, which it did in 2010. The law was not just a first in Pakistan's history, but a first of its kind in all of South Asia. Watch our documentary on her journey from private citizen to movement leader here.
When she was just eighteen, Wai Wai Nu's family was imprisoned in retaliation for her father's political activism. After seven long years, she emerged determined to finish her education and raise global awareness about the systemic marginalization and abuse of Rohingya people in Burma. She founded two civil society organizations – Women's Peace Network-Arakan and Justice for Women – focusing on peacebuilding and women's legal aid, respectively. The World Movement honored her bravery by awarding her a Democracy Courage Tribute Award at the 8th Global Assembly in Seoul, Korea. Watch her moving acceptance speech here.
In the upcoming year, we will launch the "Breaking Barriers" initiative, in partnership with the Gender Centre for Empowering Development (GenCED), to foster intergenerational and regional solidarity among women in West Africa and strengthen their participation in political institutions. Our goal is simple – prepare women to take an active role in building truly representative democratic institutions. With the "Breaking Barriers" initiative, the World Movement continues to help empower women to change their political landscape and foster a more equitable, balanced society.
Whether by accident or misfortune, Glanis, Fouzia, Wai Wai, and many others had found themselves at a crossroads, and chose to move forward to fight for lasting change. Their rejection of the status quo and their courage to break seemingly intransigent cultural and political barriers has significantly impacted their communities and is an inspiration to us all.
Other Featured Stories
(Click photos to view)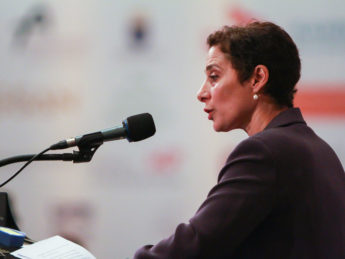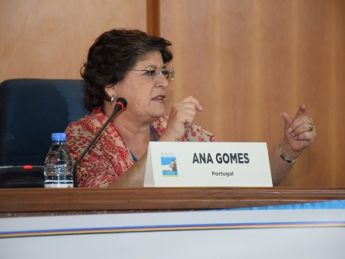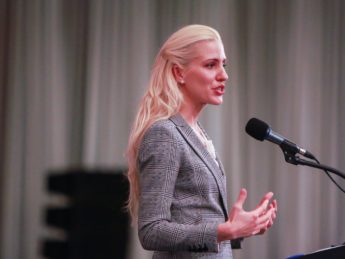 ---
Share their stories with your network on Twitter, by clicking an image below.