A Battle of Narratives: Building Public Support for Democratic Renewal
September 16, 2020
In honor of the International Day of Democracy, The World Movement for Democracy and International IDEA, in cooperation with the National Endowment for Democracy, held an online discussion exploring how pro-democracy and anti-democracy narratives interact. The discussion included well-known political scientists, journalists, experts, and democratic activists from around the world.
Watch it on YouTube here: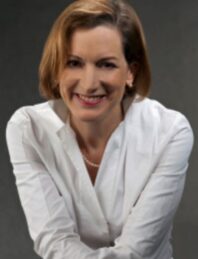 Anne Applebaum, author of Twilight of Democracy and Staff Writer for The Atlantic, argued that democrats need to avoid playing into the tactics of polarization and anger that populists and authoritarians use, and instead change the subject: "Move to real life, get people to talk about the issues around them, the things they can see." That's a way of breaking out of the narrative frames of "magical clashes between good & evil" that authoritarians use to manipulate people.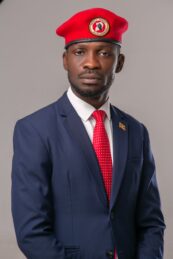 Bobi Wine, Ugandan democracy activist, politician, and internationally known musician, talked about how musicians like himself have created "edu-tainment,"—a form of entertainment combined with serious messages about current issues –as an effective way of reaching groups of people, particularly young people. He described how in his native Uganda, rules against free speech and open political discussions are banned, and so music also provides a way to get around government censorship.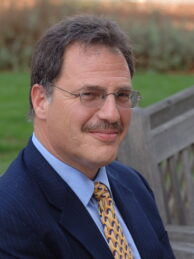 Larry Diamond, Stanford University, urged democratic activists to use words like "freedom, human rights, rule of law, and transparency," much more. He also described how authoritarian rulers try to get the populations of their countries to fear political competition, and therefore democracy itself. But one of the weaknesses of the populists' public appeal is "that they leave people insecure for their rights" and rob them of "human dignity." He continued, "There is no example in the world of authoritarian regimes—and please don't give me Rwanda or Singapore– doing a good job of protecting human rights. They don't do it. "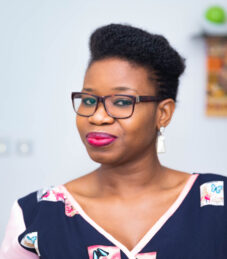 Young people in particular are looking to be able to fully realize their rights, and they're expressing this through online media and pop culture. Nigeria's Cynthia Mbamalu, Director of Programs at YIAGA Africa, explained that currently, the dominant narrative in Nigeria is rooted in division. Political leaders keep the people divided so they can maintain their positions in political office and manipulate the system to meet their needs.  She said, "in many parts of Africa young people are asking "If democracy is about the people, and young people are in the majority, when do we get in?"  Her organization's Not Too Young to Run campaign is creating a new narrative that is rooted in inclusion and unity.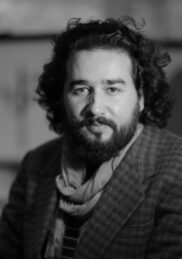 Omaid Sharifi, President of Art Lords Afghanistan, talked about how political discourse in his country is overshadowed by issues of corruption and terrorism, making it difficult for democratic narratives to reach wide audiences.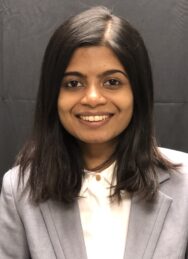 Annouchka Wijesinghe of the Alliance Development Trust in Sri Lanka, pointed out that in countries like hers, when platforms like Facebook don't regulate themselves and allow debunked information to circulate in ads, they open the door for governments to take a heavy hand and institute broad clamp downs against online expression.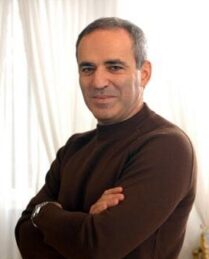 Gary Kasparov, Chairman of the Human Rights Foundation, talked about the need "to make technology work for democracy, rather than against it." In particular, what's needed is to tame the "wild west" of private social media platforms.
Panelists discussed a range of topics, such as:
Need for Regulation of Social Media Platforms. The information technology revolution has flooded society with divisive narratives, disinformation, and sensationalized news on digital media. Journalist Anne Applebaum points out that without regulation to foster balanced and factual information in digital spaces, authoritarian regimes can leverage 'fake news' to their benefit. When neither government nor social media companies regulate digital information spaces, then citizens can be influenced by bad actors. Activist Annouchka Wijesinghe notes that in Facebook's refusal to ban disproven content in online political ads in Sri Lanka translated into wide-spread fake news on mainstream media, allowing disinformation to spread like wildfire. If the status quo remains, authoritarian regimes will continue to influence the public with misinformation and clamp down on freedom of expression to suppress political opponents in the name of peace and security. Panelists suggest the need for reform through advocacy against misinformation and by demanding that social media platforms favor the truth in order to fuel democratic renewal in the information space.
Choose Effective Political Narratives. According to activist Garry Kasparov, autocrats who deliver on promises that traditional political leaders do not are able to appeal to a society in need of change. However, their populist policies weaken democratic institutions, and illiberalism then feeds political division and instability which ultimately hurts the public. Illiberal political narratives during the COVID-19 era have enabled regimes to grab power by limiting freedoms and suppressing evidence of its own failures. Scholar Larry Diamond emphasizes the importance of seeing beyond seemingly successful COVID-19 responses of authoritarian regimes. He points out that the illusion of "law and order" can be achieved through manufactured statistics and at the cost of violating fundamental human rights. To combat authoritarian narratives, panelists agree that democracies must build their own 'capacity to reform.' Bright spots such as the Radical Love movement in Turkey, the near victory of opposition presidential candidates in Poland, and the united efforts of Eastern European mayors illustrate the power of renewed democratic movements and narratives that others may learn from.
Mobilization of Youth. Empowering youth to lead democratic renewal is a key strategy to play offense against populist movements. However, there is a need to bridge the disconnect between the concrete needs of youth and the political elites who have overstayed their time in power. In Africa, for example, the average age of a politician is 65 years old, even though the average age of an African is 19.5 years. This intergenerational leadership gap can be closed through local youth political participation.  Director Cynthia Mbamalu explains how the programs she leads in Yiaga Africa are building the next generation of civil actors.'Artivist' Omaid Sharifi says another way to get youth involved is by using accessible mediums like art and visual media to call out oppressors.  Politician, activist and singer Bobi Wine adds it is integral to incorporate music and social media to attract the attention of young people.  These innovative methods of civic engagement not only foster young voters, but also invite active involvement in government accountability.
In order to turn the tide of narratives so that democratic forces gain momentum, the panel concludes that democratic activists must overcome the distractions of divisions and instead shift conversations to concrete issues, and focus on building communities of trust to address people's core concerns.. Proponents of democracy must unite to strategically deflate authoritarian narratives through humor, art and stories. By standing with and learning from the activists on the front lines of democratic renewal, collective action can repave the path towards democracy.
Also Featuring:
Ana Gomes, Former Member of European Parliament
Jose Ramos-Horta, Chairperson, World Movement for Democracy, Former President of Timor Leste, 1996 Nobel Peace Laureate
Carl Gershman, President, National Endowment for Democracy
Kevin Casas-Zamora, Secretary-General, Int'l IDEA, Former Second Vice President and Minister of National Planning of Costa Rica
Follow the extended conversation on Twitter at #NarrativesForDemocracy.