Bahraini Court Rejects Political Prisoner Nabeel Rajab's Appeal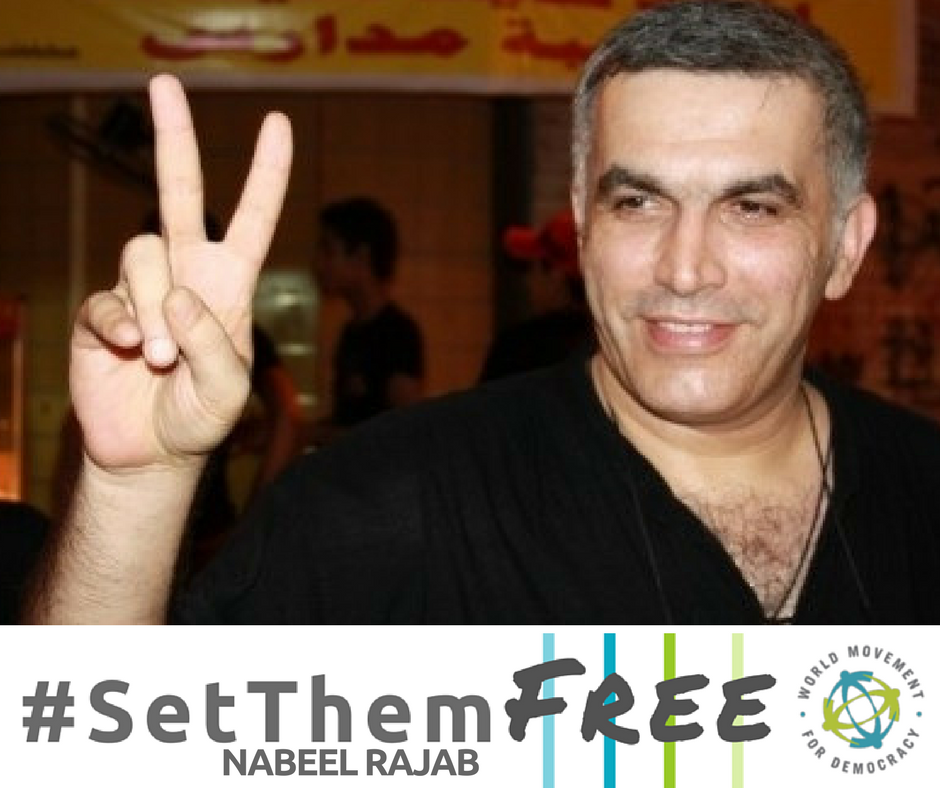 November 30, 2017
Alerts
On November 22, 2017, a Bahraini appeals court rejected an appeal put forward by Nabeel Rajab, an internationally renowned Bahraini human rights activist and president of the Bahrain Center for Human Rights (BCHR). On July 10, 2017, Rajab was found guilty of "publishing and broadcasting fake news that undermines the prestige of the state," and sentenced to two years in prison for a 2015 media interview in which he described restrictions on freedom of expression in Bahrain. He will return to court on December 7, 2017, to face separate charges related to comments he made to the media, as well as his Twitter posts, about the human rights crisis in Bahrain. If found guilty, he faces another possible sentence of 15 years in prison.
Since October 2017, Rajab has been held in a cell with five "convicted high-ranking ISIS members" at the Jau prison, where he has been subjected to inhumane treatment, according to BCHR. Due to the risk they pose to other inmates, convicted ISIS members are typically housed separately in Bahrain. Throughout his career as a human rights defender, Rajab has been a staunch opponent of extremism, as well as a target of state-sponsored harassment. The treatment of Rajab exemplifies the brutal actions the Bahraini regime will take to punish critical voices in Bahrain.
Since Bahrain's "Pearl Uprising" demonstrations in 2011, numerous members of the pro-democracy movement have been imprisoned. This wave of suppression targeted members of civil society such as Abdulhadi Al Khawaja, Abduljalil Al-Singace, Sheikh Abdullah Isa Al-Mahroos, and nearly 4,000 other brave Bahrainis who called for democracy in their country. The Bahraini regime has also established a culture of impunity for prison officials who torture and even kill human rights activists. The regime also frequently uses travel bans as a way to prevent members of civil society, such as Nedal Al-Salman, from advocating for fundamental freedoms in Bahrain abroad.
The World Movement for Democracy urges Hamad bin Isa Al Khalifa, the King of Bahrain, to release Rajab and all other political prisoners. Join us in sharing this solidarity tweet with the political prisoners of Bahrain.
---
Region:
Middle East / North Africa
|
Topic:
Human Rights