Arson, Arrests, Violence: Human Rights Activists Under Attack in Russia
January 19, 2018
Alerts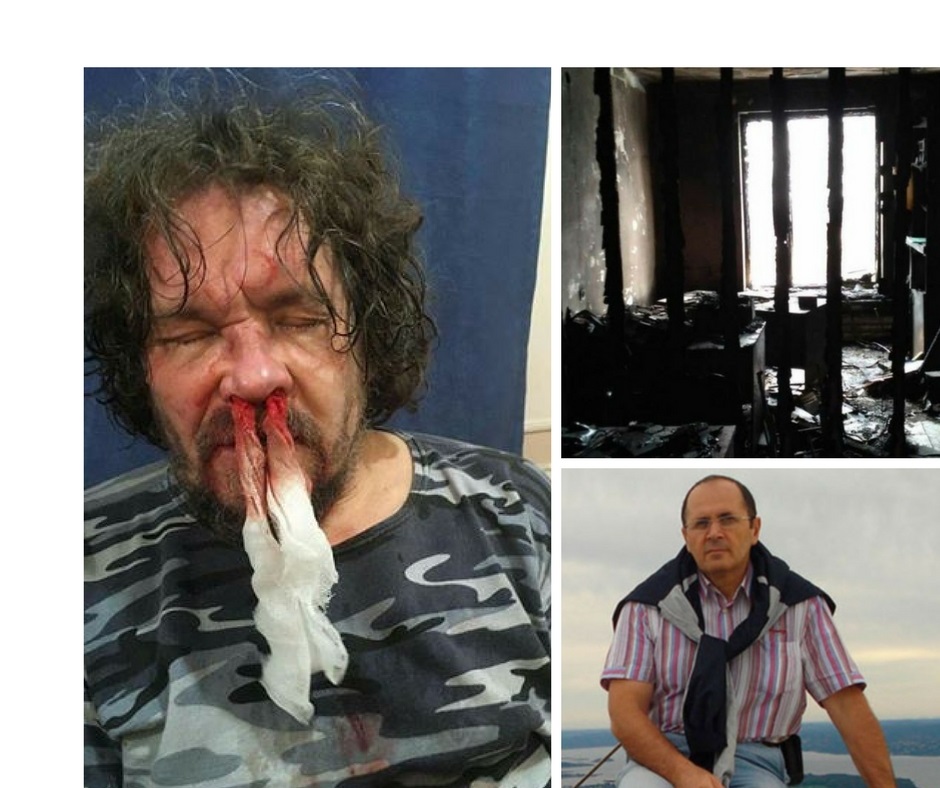 In a span of several weeks, human rights activists throughout the North Caucasus have been targets of violent attacks and intimidation. On January 17, 2018, the offices of Memorial Human Rights Center in Ingushetia were torched and destroyed by unidentified masked men. Memorial is one of the most prominent and effective human rights organizations in Russia with satellite offices in 49 regions. One week earlier, Oyub Titiev, leader of the Memorial Human Rights Center in Chechnya, was arrested for marijuana possession. A devout Muslim who abstains from alcohol and drugs, Titiev vehemently denies these charges and says the police planted the drugs. At his hearing, the court detained him for two months while the investigation is ongoing, and he faces up to 10 years in prison if found guilty. Titiev, who had a dental appointment scheduled on the day that he was arrested, is currently having difficulty eating and is being denied access to a doctor.
Chechnya remains one of the most dangerous regions in Russia for human rights activists and journalists, and fabricated drug charges are commonly used there to imprison government critics. Memorial staff believe the arrest and arson are part of a coordinated effort to retaliate against their work. The office has long been targeted by the Chechen authorities, most infamously with the murder of Titiev's predecessor, Natalya Estemirova. Natalya was kidnapped and murdered in 2010 and her killers have never been brought to justice. In response to Titiev's arrest, Ramzan Kadyrov, head of the Chechen Republic, publically criticized human rights activists, saying they are not "real" Chechens and that they are "people without kinship, ethnicity, or religion."
The recent uptick in violence is not isolated to human rights activists. World Movement previously reported that in late December, three environmental activists from the group Environmental Watch on the North Caucasus, were brutally attacked by masked men in Krasnodar, Russia. The group's founder Andrey Rudomakha was physically attacked along with two colleagues when returning from video recording possible environmental violations and illegal construction on the Black Sea coast.  Andrey believes government authorities tracked their movements and provided information to aid the assailants' attack and to steal the videos they recorded. Last week, Rudomakha and another member of the group received threatening messages targeted against them from the email address "Death to Rudomakha."
The World Movement condemns these transparent acts of intimidation and urges the Russian government to denounce violence against the human rights community.  Join us in solidarity with Memorial, Titiev, and Rudomakha by sharing their stories and urging for the charges against Titiev to be dismissed and the crimes against Rudomakha and Memorial to be investigated.
---
Region:
Eurasia
|
Topic:
Human Rights, Rule of Law